To celebrate Pride, we've collected experiences and insights from just a few of our researchers and scholars studying areas of interest in LGBTQ+ art, communities, and health. Below, learn more about Dr.Gema Pérez-Sánchez, an associate professor of Spanish in the Department of Modern Languages and Literature and scholar of queer artists and movements in the Spanish-speaking world.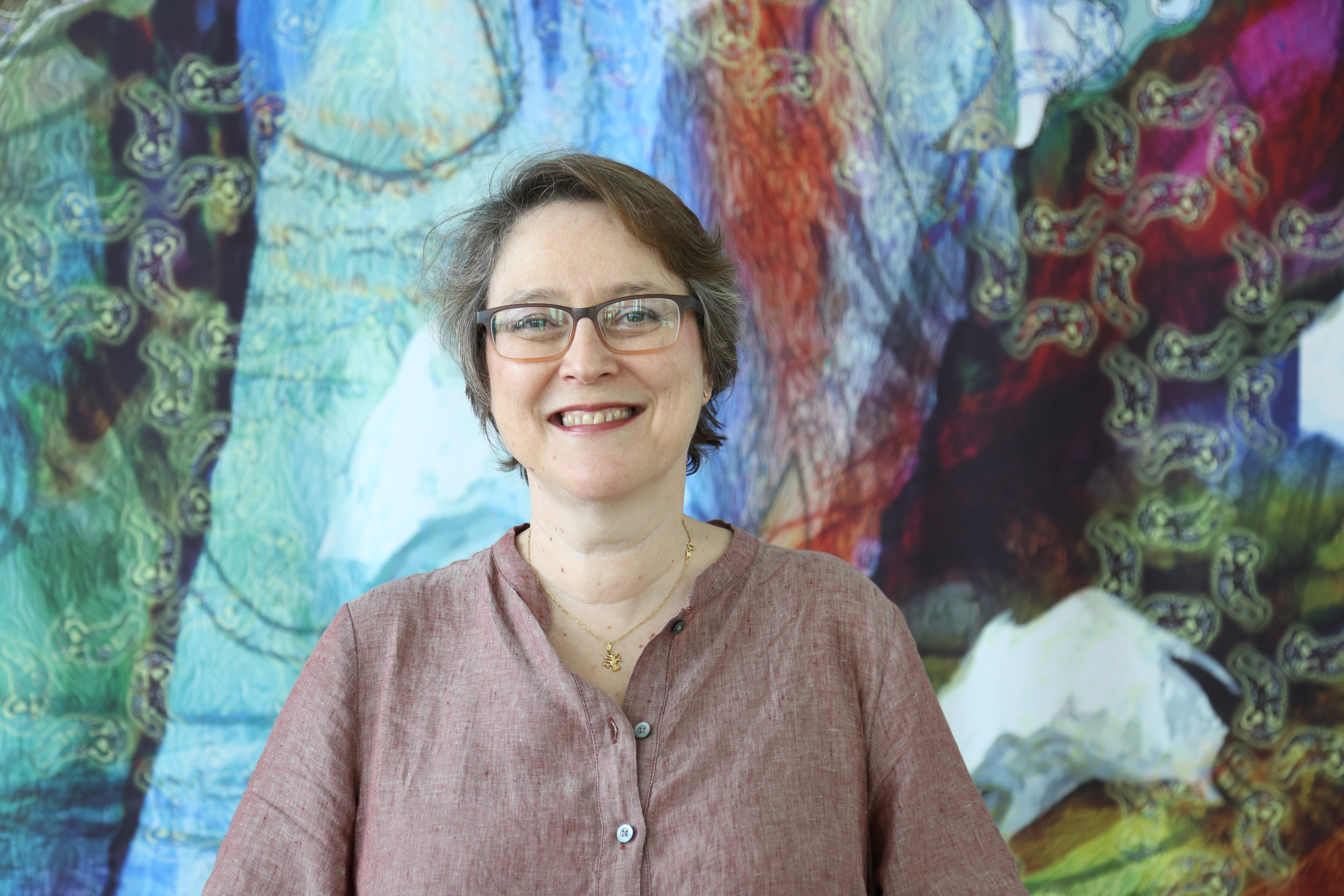 My research focuses on contemporary Spanish narrative and film, cultural studies, transnational and migration studies, and queer theory. I am the author of the book Queer Transitions in Contemporary Spanish Culture: From Franco to la movida (SUNY Press 2007) and the guest editor, with Brenna Munro, of the 2017 special issue of S&F Online on the topic of "Thinking Queer Activism Transnationally."

With the economic support of a UM 2021-2022 UM Fellowship in the Arts and Humanities, I am working on a second book, "Transnational Queer Affects and Activism: Literary and Visual Public Interventions in Spanish Culture (1970s-2000s)," whose main goal is to evaluate how aesthetic and political objectives in Spanish creative works either depict or were produced as a result of affective transnational links among Spaniards and Latin Americans and/or US-Latinxs—connections that led to new activist strategies and to greater political effectiveness. It uses literary, historical, and theoretical methods to focus on intersections among epistolary, literary, visual, and activist discourses and transnational lesbian, gay, bisexual, trans*, and queer (LGBTQ) mobilizations in Spain in relation to key moments: (1) the early 1970s, during the waning years of Francisco Franco's dictatorship, when the gay and lesbian liberation movement operated underground through multinational networks of solidarity; and (2) the early 2000s, during the debates around the passing of Law 13/2005 of July 1, 2005—legalizing same-sex marriage—and Law 3/2007 of March 15, 2007—allowing trans* citizens to change their genders and names in the National Registry without proof of sex-reassignment surgery. The cultural works I study make important aesthetic innovations, and they consciously engage in LGBTQ activism (or "artivism").

My book's unique significance lies in its main argument that transnational emotional bonds were crucial for the development not only of the Spanish underground gay and lesbian liberation movement of the 1970s, but also of the global LGBT networks that would eventually lead to the current, mainstream, global discourse of LGBT rights as human rights—a strategy that has favored gay and lesbian agendas of respectability and insertion in official national projects, leading some Nation States to use LGBT legal rights to "pinkwash" their international image. Spain's "elevation" to a global-North country by the 1990s paved the way for some Spanish "homonationalist" (Puar) policies (i.e., support for LGBT legal rights at the expense of the rights of immigrants) that threatened to curtail the promise of the radical, intersectional gay liberation movement of the 1970s. However, the grass-roots activism of important transfeminist, queer, and lesbian groups often integrated by refugees and immigrants from the Global South (e.g., Radical Gai, LSD, Guerrilla Travolaka) prevented this curtailing.

My work is also significant because it puts into conversation with each other several current academic discussions that have tended to operate in isolation from one another: (1) my book partakes in the urgent effort to document the 1970s gay liberation movement across the globe, to save its ephemeral archives, and to record the testimonies of its surviving militants; (2) it engages with the field of Transnationalism (Basch, Glick Schiller, and Szanton Blanc), and deploys tools from sociology and political science, such as Peggy Levitt's notion of "cultural remittances," to understand the complex interrelation among early activists and their exchanges of publications, correspondence, contacts, cultural products, and activist practices: (3) it deploys theories from Affect Studies (Massumi, Brennan), in general, and Queer Affect Studies (Ahmed, Cvetkovich, Dinshaw, Love, Sedgwick), in particular, to highlight both the emotional links that fueled the gay liberation movement, then, and the affective orientation to and connection with the recent past of academic and activist projects now; (4) it adds a new dimension to a dominant research trend in Spanish peninsular studies: the recovery of historical memory and the consequent rewriting of the inherited "truths" about Spain's recent past—particularly the Spanish Civil War, the post-War period, and the transition to democracy; and (5) in addition to dialoguing with relevant scholarship from the US, the UK, France, and Latin America, this book engages with the rich academic output on LGBTQ theory and cultural analysis that has emerged in the last two decades in or about Spain. By uniting these historical and theoretical discussions, my book shows how crucial emotional bonds have been to the most innovative, impactful creative and "artivist" transnational LGBTQ movements working across Spain, Latin America, and the United States. 

The book is structured in two main sections and a concluding chapter. The first section includes three chapters and is dedicated to the gay and lesbian liberation movement of the late 1970s in Spain. Recent historical studies on this movement seek to unearth international networks of gay activism to highlight the transnational and global nature of LGBT activism. I underscore the importance of emotional and affective bonds for that history.